1 / 2.8 '' SONY CMOS sensor, progressive scan, low light, CMOS technology

Minimum illumination 0.005 lux (b / w) and 0.05 lux (color)

Two streams in H.264 and MJPEG

4.3 ~ 129m lens with 30X optical zoom

Independent laser module with an angle of up to 50 ° and a backlight range of up to 420 meters.

DSS digital illumination angle step adjustment, unique laser zoom and distance matching technology, 0.1 ° minimum zoom step.

Super homogenization of the GHT and control of the energy consumption of the NIR laser ensure optimal results.

Machine detection - 800 meters / Human detection 400 meters

Dust and moisture protection class IP66.
Description
IP-Speed dome camera KS-LSD8040 is designed for 24/7 surveillance and is equipped with infrared laser illumination and megapixel lens for low light shooting. The maximum detection distance of a person / machine / object is up to 800 meters during the day and up to 400 meters at night.
The camera is equipped with a digital control system that provides stable and accurate zoom, focus, video switching, camera rotation.
Laser IR illumination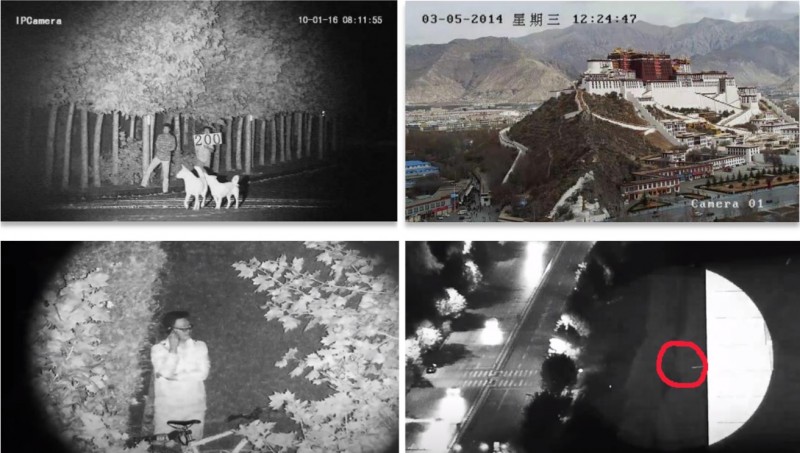 Show through tinted glass

Application
Security of railways and highways, seaports and airports, city security systems, active perimeter protection systems.
Specification
Camera
KS-LSD8040

Image sensor

1/2.8'' SONY CMOS, HD 2.1 MP

Resolution

1920 x 1080 (FullHD)

Frame frequency

30 к/с

Min. illumination

Color

0,05 lux

B/W

0,005 lux

IR on

0

WDR

D-WDR

Codecs

H.264, MJPEG

Streams

Два потока

Video resolution

Main stream

4:03

1280 x 960, 640 x 480

16:09

1920 x 1080 (default), 1280 x 720, 640 x 360

5:04

1280 x 1024, 640 x 512

4:03

1024 x 768, 640 x 480, 320 x 240

Substream

16:09

1280 x 720, 640 x 360 (default), 448 x 256

5:04

1280 x 1024, 640 x 512, 320 x 256

Frame frequency

50 Гц: 25 fps at 1920 x 1080 60 Hz: 30 fps at 1920 x 1080

Lenses

For megapixel

Yes

Day-night

Yes (with removable IR-cut filter)

Lenses type

Motorized

Focus distance

4.3~129 mm

Max. aperture

F1.6~F5.0

Matrix

1/2.7"

Horizontal FOV

65°~2.3°

Operation

Focus

Auto/manual

Zoom

33x

Iris

Auto/manual

Laser IR

Laser lense

30mm F1.0, GHT laser homogenization technology

Illumination

NIR laser

Laser illumination distance

420 m

Laser operation angle

2°~50°

Laser angle control

DSS laser angle automatic control system. Synchronizes the optical zoom with the backlight system.

Synchronisation

30 ms

Illumination synchronisation step

Aiming and focusing of the optical axis SLM with 0.01 ° steps

Enabling/disabling laser

Auto/manual

PTZ control

Pan

360° unlimited

Tilt

-90°~ 5°

Manual speed

Pan

0.01°~200°/s

Tilt

0.01°~120°/s

Preset speed

Pan

250°/s,

Tilt

250°/s,

Presets

Max. number

255

Precision

0.01°

Sequence

Max. number

8

Max. programm

60

Auto pan

4

Automatic functions

Programms, sequnce, auto pan, patrol

General

Power

Terminal block (DC12V)

Ethernet

10/100 Base-T, connector RJ-45

Connectors

Audio

no

Local storage

SD slot (SDHC / SDXC, Class 10)

Digital in/out

Termianl I/O block

Operating temperature

-30°C ~ 50°C

Humidity

10% ~ 90% (no condensation)

Dimesions

Φ 230 x 348 mm

Weight

5 kg

Power supply

DC12V/4A

Power consumption

≤40 W, peak ≤ 60 W

Lightning protection

TVS4000V

Ingression protection

IP66

Certification

CE, FCC, RoHS

Web-interface

Installation

Web-configuration

Maintenance

Firmware update through browser or utilit

Languages

Czech, English, French, German, Hungarian, Italian, Japanese, Polish, Portuguese, Russian, Spanish, Traditional Chinese, Simplified Chinese

Applications

Supported software

GV-VMS (V17.1.0.100), GV-DVR / NVR (V8.7.4.0), GV-Control Center (V3.5.0.0), GV-Recording Server / Video Gateway (V1.3.0.0), GV-Edge Recording Manager (V1.3.0.0), GV-Redundant / Failover Server (V1.1.0.0)

Smart devices access

GV-Eye for iOS and Android

Live view

Browser (IE, Edge, Chrome, Firefox, Safari)