LenelS2 announces significant enhancements to VRx, the next generation video management platform providing advanced deep learning video analytics capabilities. VRx provides an integrated access control and video surveillance system when used together with the LenelS2NetBox access control system, the integrated Magic Monitor® client and the Cumulus cloud server. LenelS2, the global leader in high-end security systems, is part of Carrier (NYSE: CARR), a global leader in innovative heating, ventilation, air conditioning (HVAC), refrigeration, fire safety, security, and building automation technologies.
VRx uses deep learning technology for advanced object detection, providing users with information about what is happening. The deep learning tools built into VRx use the new video as input and use the information received to improve the algorithms for identifying and classifying objects. VRx provides detection capabilities for a wide range of objects, including backpacks, cars, trucks, people and animals. This allows users to quickly identify potential risks and take appropriate action. The search based on the detection of objects makes it possible to quickly search for the necessary recording and analysis of events..
VRx also allows users to upload video from open sources from smart devices to the VRx server, creating an extensive base for investigations. Videos can be viewed along with recordings from security cameras, providing security services with additional data about a specific event.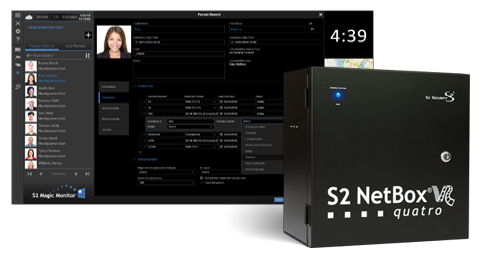 VRx is perfectly compatible with the NetBox ecosystem. Using this software is a solid solution for growing your organization. Linux-based VRx software is ready-to-use and works on principles similar to other NetBox ecosystem products. A virtual machine option is also available.