Network IP cameras for video surveillance offer attractive features. However, it is necessary to evaluate several factors before deciding on the type of ip-system being installed. For example, do you want a fully digital ip-system or a hybrid system that combines both analog and digital cameras? Is there enough bandwidth in your network infrastructure and Internet channel for acceptable digital picture quality. Let's consider all the nuances.
Transition to IP-surveillance
Network IP-cameras for video surveillance systems appeared on the market around 1996. They integrate directly into the local network, and send the video stream to the network recorders or to the video server, which already directly displays the image on the displays or streams to the Internet. Despite the long period of presence of digital video surveillance systems in the Ukrainian and Russian markets, they are still far inferior to analog systems in the number of integrations. Experts believe that the main reasons for the continued dominance of analog systems remain: the costs of modernization and a general lack of knowledge about network technologies for both end users and installers of video surveillance systems.
What you should pay attention to when choosing ip-security systems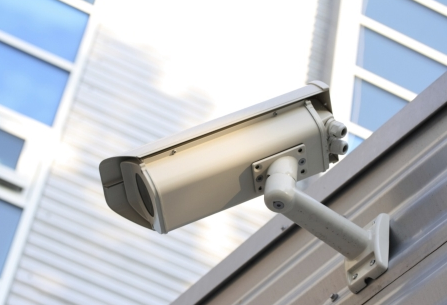 If you are thinking about implementation of SP-security systems, the first thing you should consider is whether you are ready to switch to a fully digital solution or want to start with hybrid systems (a combination of analog and digital solutions in one system). You can get some of the advantages of the digital solution, while maintaining the existing analog infrastructure, using video decoders that convert the analog signal to digital and send it to the videoserver, meanwhile IP cameras are connected to the same server. Although such a system works well, it is still designed for growth and a complete transition to the IP-system. And if you decide to implement a video surveillance system, the initial installation of an IP system will be more rational, since this will save you on future system upgrades, replacing old cable routes with new ones, you won't have to think about where to put outdated analog cameras and spend money again on security system, you can also reduce the cost of maintaining a security system, since IP-surveillance systems require much less maintenance and are not susceptible to various types of interference.
Evaluation Criteria for IP Surveillance Systems
The set of features available on network cameras is constantly changing, but there are some basic things to rely on when choosing.
Field of view: Most network cameras have a viewing angle of 80-140 degrees with the ability to digital zoom. For those who need more, there are systems that allow you to pan from multiple IP cameras or Fisheye (fisheye) cameras that provide 360-degree visibility. It is also possible to use (PTZ) speed dome cameras, which are controlled by the remote control and can offer not only a 360-degree view, but also digital and optical zoom, which will allow you to look in detail at a very distant object.
Отдаваемый поток: This is a big problem, especially as demand for high-resolution IP cameras grows. For example, a 3 megapixel camera in maximum quality, with dynamic scenes, can generate a stream of up to 25 megabits. However, there are solutions:
Firstly, modern ip-cameras of leading manufacturers have Dual Stream feature, which means that they generate two streams, the first stream in maximum resolution is recorded on the video server, and the second stream with minimum resolution is transmitted to the Internet for remote viewing. Thanks to this, you can watch several IP cameras at the same time without network congestion, if necessary, you can expand the image of any camera at maximum resolution at any time.
Secondly, ip-cameras allow you to adjust the generated stream to the width of your channel, due to many functions: the number of frames per second, image resolution, display detail and much more
Camera Power Supply: Almost all modern ip-cameras support the Power Over Ethernet (PoE) standard, this assumes that the camera is powered through the same cable through which information is transmitted from the camera to the server. Sometimes this can save up to $ 200 on the installation of the camera, due to the fact that there is no need to install an additional power source and lay an additional cable for power.
Resolution: Many users are switching to megapixel IP cameras because they offer a resolution that is five times the resolution of analog cameras. You will not only get a clearer and more detailed image, but due to the overview of large areas in high detail, you can reduce the number of cameras that you need.
Automatic filtration: For clarity of image in various lighting conditions, it is important that the ip-camera has the ability to filter various variable conditions. For example, Geovision IP cameras not only allow you to adjust the level of illumination of an image depending on the amount of light, but also offer filters such as:
Defog features helps to get an acceptable picture in foggy weather.

WDR feature (wide dynamic range) will allow you to get a good picture in scenes with different levels of lighting, for example, a camera looking towards the window usually can't see what is happening on the street due to the fact that it is in a room with low light and the sun shines brightly outside. WDR solves this problem.

IR cutoff. This filter will allow you to cut off the infrared radiation range, which will avoid cases when an attacker blinds the camera with an infrared lamp.
Software features for video surveillance: This is one of the most important evaluation criteria, since it depends on whether your system will work stably and fulfill the functions assigned to it. Let's see what basic functions should offer software for video surveillance:
View and record video

Audio recording and transmission

Remote viewing of live video and archive via the Internet

Remote access to videos using IoS, Android

Possibility of integration into a third-party camera system (usually a paid channel license is used)

Possibility of simultaneous access to cameras of several remote users
Each manufacturer also offers additional functions, for example, Geovision software offers such functions:
The ability to integrate video with an access control system (during the passage to the room using a card or fingerprint, a video or photo is recorded of the moment of passage and is attached to the passage database, this will allow you to make sure that the access card was used by a person who has access rights, and not a third-party man)

Security Sensor Integration

Setting the counter of the number of people or vehicles in a certain area (allows you to count the number of visitors to the object or traffic on the road), and the issuance of statistical information by days, weeks, months in the form of graphs.

Image manipulation or signal loss alarm

Building a panoramic image (allows you to create a panoramic image from multiple cameras)
Image stabilization (relevant when installing cameras on vibrating objects, poles near a freeway, railway, etc.)

Detection of abandoned / disappeared items (relevant in case of a terrorist threat, the system will signal if someone leaves a suspicious item)

Crowd detection (the system will signal if it detects a crowd of people)

Face counting system (the program will take photos of the faces of all people caught in the lens, which will facilitate the search for videos with a specific person)
License plate recognition system (compilation of black and white lists, alarm in case of identification of a car from the black list, opening the barrier to cars from the white list)
Access to cameras from mobile devices: This is no longer a novelty in the field of IP video surveillance, all self-respecting equipment manufacturers have made it possible to view the video stream using the iphone, iPad and Android devices.
Open platforms: Choose equipment that meets industry standards for 100 percent, for example, in the security field (PSIA and ONVIF), as well as a compression codec (H.264), this will allow you to avoid problems with combining equipment from different manufacturers.
Scalability: The security system must be scalable, this is important for large companies, since cheap IP-based video surveillance systems are not relevant when building a system of more than 4-8 cameras, they begin to malfunction recording equipment, the network is overloaded, and it's impossible to connect to them third-party security modules.
Don't let cost be a major factor in choosing a security system. Most people buy CCTV cameras at the lowest cost, as a result of which they often get either poor-quality image or unstable system operation. Choose a system based on your needs, determine what you need - a normal viewing or a security system that will allow you to ensure safety at the facility and optimize staff productivity. Do not make concessions in the quality of the image, it is possible that a high-quality video surveillance system will allow you to avoid serious financial losses in the future, because analog cameras do not always allow you to even see the face of the person who committed the theft.