Access control with face recognition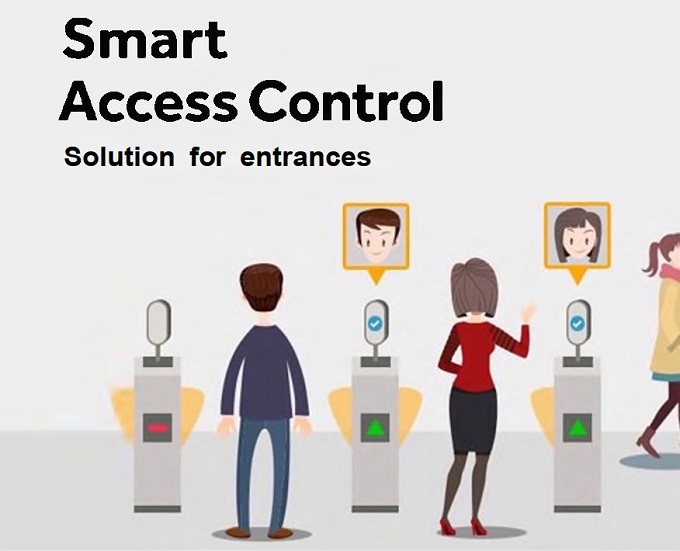 Access control with face recognition is one of the latest solutions for biometric access control systems. In this case, the person's face is used as identifier and is read at passages using special terminals or cameras with face recognition, integrated with special software for access control systems. The received data is compared with a database of persons to determine access rights, after which the system automatically makes a decision on granting or denying access and sends the appropriate commands to the controllers to open or lock the door.
Face recognition access control systems, like other biometric systems, are highly reliable and have a number of advantages over traditional contactless access control systems that use cards:
You do not need to have a card with you, the only identifier is a face

Eliminates the possibility of losing the identifier (card, tag) or transferring it to an unauthorized person

No additional operations are required - information is processed automatically

Saves time on processing - it takes system no more than seconds to recognize the face

High recognition accuracy, which eliminates the possibility of error and makes it almost impossible to trick the system

Creation of an extensive database of faces for the needs of internal accounting and ensuring a high level of security
Face recognition systems allow you to automate access control and time tracking. They also support the ability to send alarm notifications when an unauthorized person or a person from black list is trying to access location. It also allows to track these persons automatically. In the solutions offered by Geovision, terminals and cameras with facial recognition are integrated with the GV-AS Manager, which determines the functionality and capabilities of the access control system.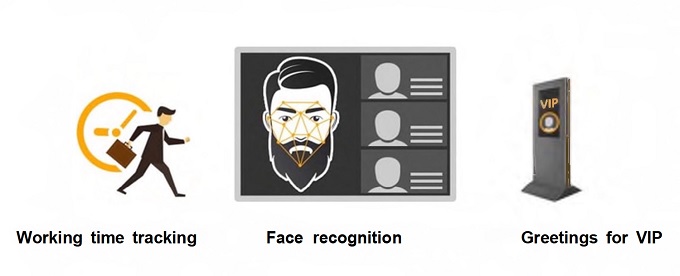 High reliability and efficiency of access control systems with face recognition makes this solution one of the most promising and secure. Systems of this type are successfully implemented at enterprises of various levels and specializations.
Our engineers have experience in successfully installing access control systems with face recognition technology. If you want to know more, contact us by Tel.: (044) 247-91-50, (067) 123-62-98
Or email us at: info@kristalls.com.ua