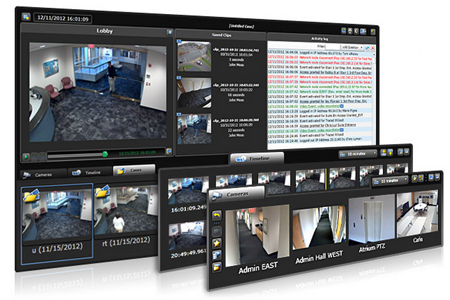 K-systems implemented a project (secure office) for Pfizer HCP Corporation and Zoetis Ukraine using S2 Security eq
uipment
K-Systems has completed the integration of the latest security system for one of our key customers - Pfizer HCP inc. and Zoetis Ukraine.
To meet the needs of the client in the most reliable and high-class equipment, it was decided to use the equipment of one of the leaders in the security industry, the American corporation S2 Security, as the basis of the system. This equipment was imported and installed in Ukraine for the first time.
As peripheral equipment, products of no less well-known vendors were used: HID Global, Axis Communications, Cisco Systems, Honeywell.
The use of products such as S2 NetBoX, S2 NetVR allowed us to build a distributed security system that includes a video surveillance system and access control system, as well as integrate them into the global international security client system.
The system built by our company allows you to:
Quickly detect intrusion on the object of unauthorized persons;

Get the ability to administer and manage the system through a web interface;

Set up monitoring centers to track events in real time;

Set up various zones and access groups, with the ability to generate reports for the period;

Perform photo verification of access events;

Automatically back up information to remote servers;

For operational control, authorized users can receive event data on mobile devices and perform remote control;

Use temperature sensors to monitor the excess or decrease of the set values;

Integrate local distributed systems into the global security system of the company, which allows not only to receive information from local offices, but also to make changes from the main office of the company;
The integration of products of leading world brands, as well as the use of materials that meet international standards of quality, environmental and fire safety, allowed us to build a security system that truly meets international corporate standards.
Our engineers have already implemented several projects using similar solutions. If you want, we can tell you more.
Tel: (044) 247-91-50, (067) 123-62-98
Or email us at: info@kristalls.com.ua