Dormakaba Switch ™ interchangeable core door locks to upgrade traditional access control solutions to digital in minutes.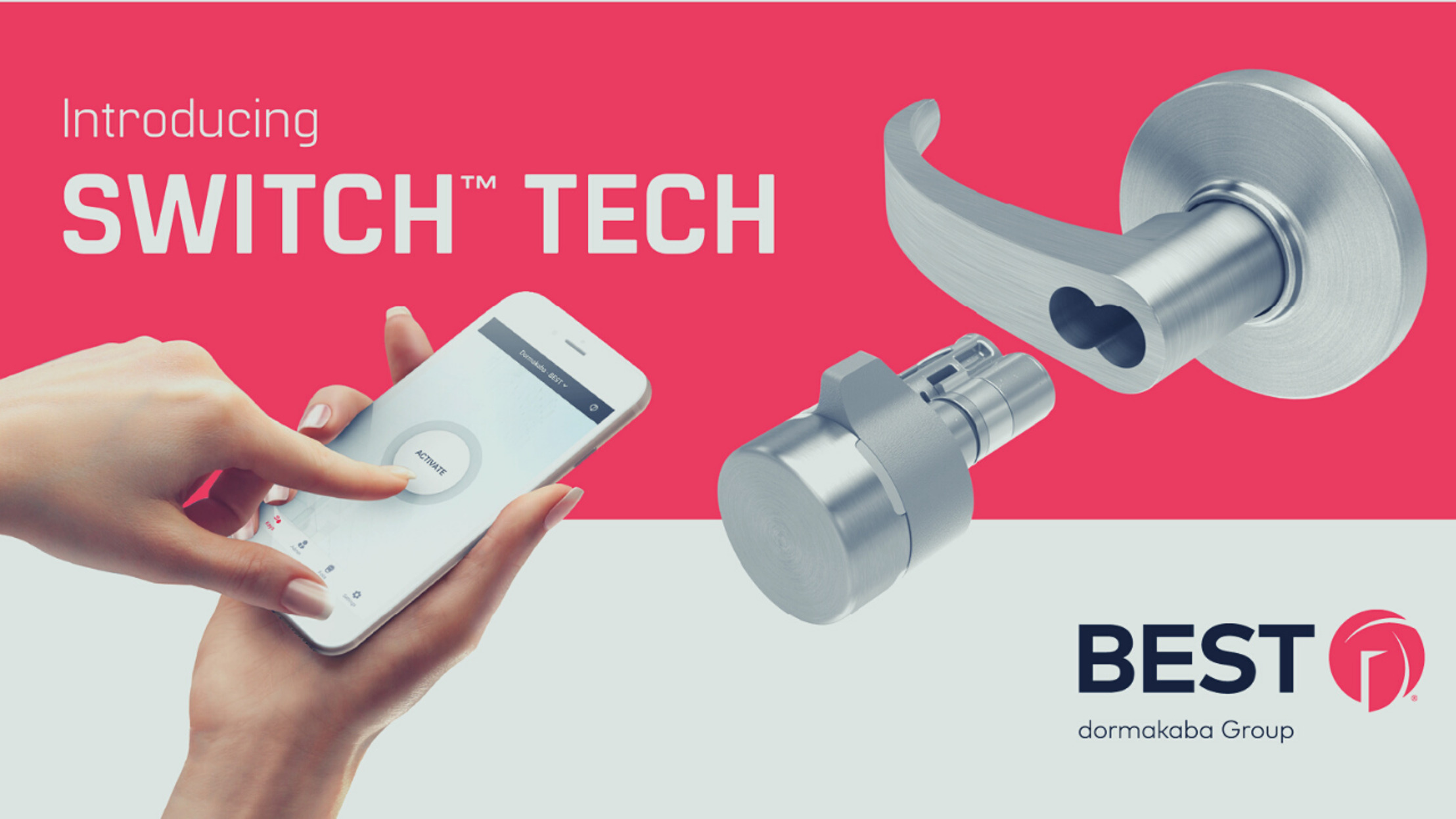 Installing an interchangeable digital core in SFIC locks allows you to quickly and easily transform existing mechanical access control solutions into digital ones, depending on your current needs. This flexible design saves money by not replacing existing hardware, simply inserting the Switch ™ core into an existing lock to get a working digital access control tool.
New Switch ™ technology expands the scope of electronic access control systems by providing digital replacement for mechanical keys and small mechanical interchangeable cores - SFICs. Switch ™ Core products will be available wherever any SFIC is used, including cylindrical cores, sockets and other locks from BEST, Sargent®, Yale®, Corbin Russwin®, Schlage®, and more. Switch Core is ideal for implementing electronic controls into existing doors, cabinet doors, desks and suitcases.
Switch Core uses Bluetooth® technology and allows the user to open the lock using their smartphone or special key fob instead of a mechanical key. Moreover, devices and software solutions using Switch technology can be easily integrated into Lenel OnGuard. Users only need to install the Switch Tech mobile app, available from the Apple and Google Play app stores.
Switch Core saves both time and money:
Eliminates the need to replace physical keys

Protects against worries about lost, stolen or duplicate keys

Reduces time spent on access control and facility protection

Reduces long term costs by eliminating the need for mechanical keys

Fast scalability at low cost

Flexible integration with existing access control systems
Installing the Switch Core is extremely simple and simply requires removing the existing SFIC and replacing it with the Switch Core. This process takes about five minutes. Once installed, the kernel is managed by Physical Access Control Software (PACS), which controls access to this and other doors using the Switch ™ Deck cloud service. The use of cloud capacity eliminates the need for additional infrastructure, while providing near real-time activity monitoring capabilities.