Retailers have always needed reliable security systems. While widely used traditional video surveillance systems generally cope with the basic tasks of combating intruders and shoplifters, security tools could also serve to directly increase retailers' profits - collecting data for analytics, generating personalized offers for loyal customers and tracking suspicious activity.
Geovision has introduced new software specifically designed for retail and tailored to the relevant tasks - product popularity analytics, resource planning, theft prevention, monitoring of suspicious activity, etc. GV-AI Smart Retail combines security tools with analytics for marketing departments. Such integration provides tremendous opportunities for optimizing business management processes in an industry where even the slightest competitive advantage allows you to receive significant profits and an influx of new customers.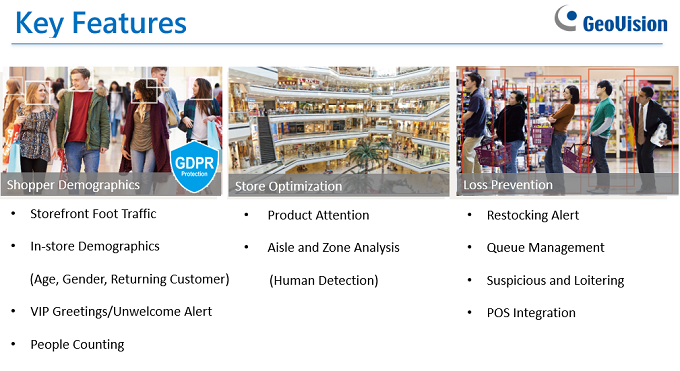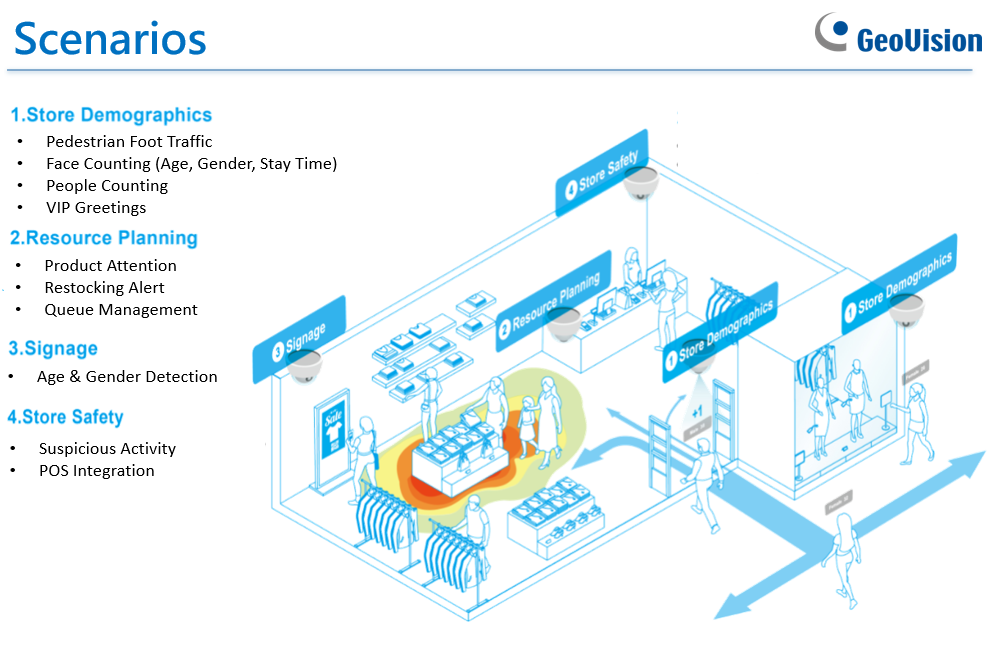 At the same time, there are no grounds for fears of violation of customer privacy - the GV-AI Smart Retail system fully complies with the requirements of the European GDPR standard. Photos and other customer data (age, gender, group) are not stored on the server, but are used only for recognition and creation of analytical reports in real time.
The video surveillance system together with the GV-AI Smart Retail software allows not only counting customers, but also tracking the number of potential visitors passing by. Comparison of relevant data will provide data on conversion rates and outdoor advertising efficiency.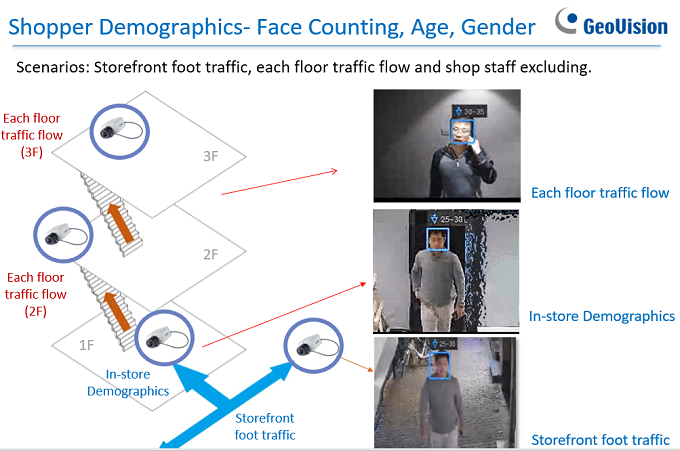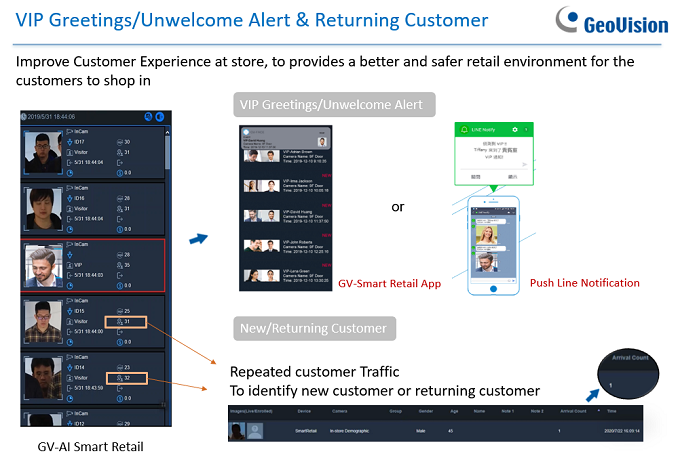 In-store fisheye cameras can track the popularity of certain products and the activity of shoppers in different zones. Thus, store managers will be able to receive data on the demand for various brands and products, making appropriate changes when displaying goods. These tools can also be used to adjust outdoor advertisements and electronic signage according to customer needs, and receive notifications when stocks are running out of stock.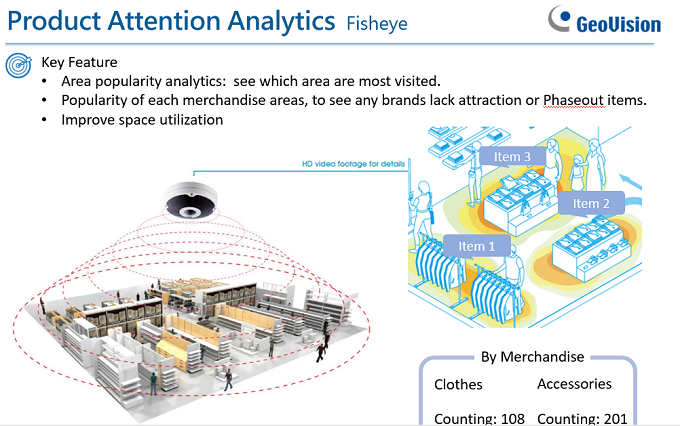 This system can also bring additional profit due to the functions of queue control and integration of cash registers. Queue control will allow store owners to monitor the efficiency of cashiers and improve the quality of customer service. And the integration of cash registers will allow you to receive data on transactions in real time, superimposed in the form of text on the image from video cameras.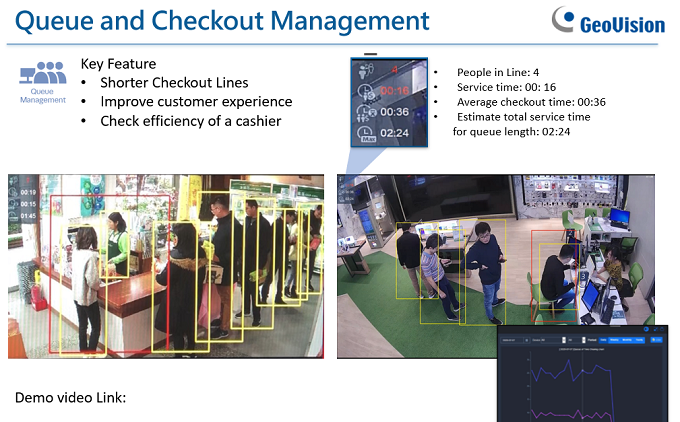 Our engineers have already implemented several projects using this solution. If you want, we can tell you more.
Тел: (044) 247-91-50, (067) 123-62-98
Или пишите нам: info@kristalls.com.ua