GeoVision, one of the leading providers of video surveillance and video management solutions, has released GV-AI FR, the first GeoVision AI system in recent years.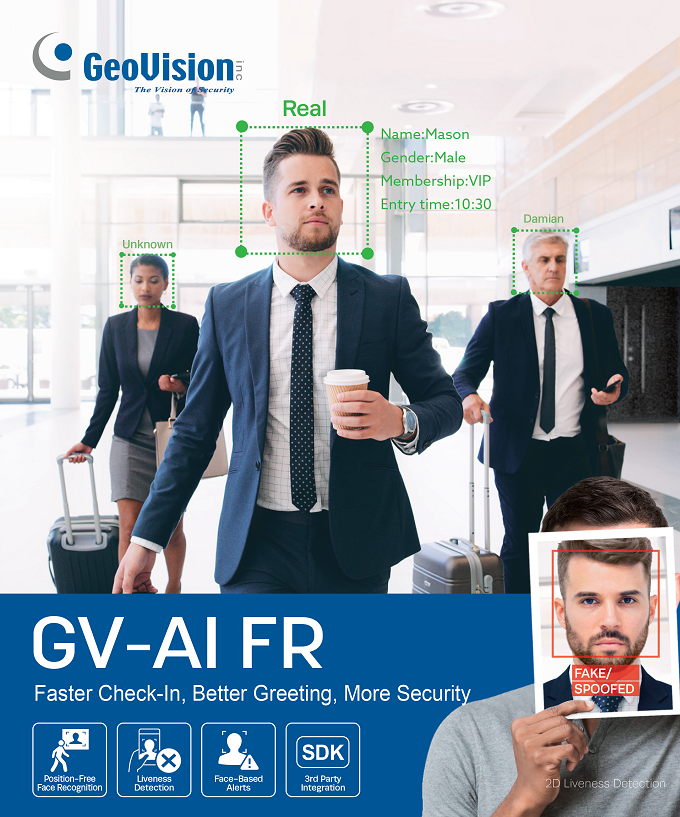 Specially created for face recognition, the GV-AI FR system is able to instantly detect faces and register facial features along with age and gender data from 8 real-time surveillance cameras.
From a commercial point of view, the system can help managers by identifying guests - including VIPs and unwanted ones - right at their entrance to the premises.

With regard to improving sales, sales professionals and store owners can analyze the age and gender distribution data among visitors collected by GV-AI FR to make appropriate changes to the sales strategy.
When recognizing key employees or representatives of a certain group, the GV-AI FR can be programmed to automatically display personalized greetings and messages on the welcome screens - both locally and on TV / mobile devices to improve the quality of service.
In corporate environments, GV-AI FR can replace access cards with face recognition of registered employees for automatic access control and attendance with system integration in GV-ASManager.
At security sites such as prisons, security officers can use the GV-AI FR with the GV-VMS to track suspicious or specific individuals using face recognition data.
GeoVision also announced the possibility of providing the Software Development Kit (SDK) on demand for the integration of third-party applications.
GV-AI FR with the capabilities of video analytics based on face recognition is designed to enhance the capabilities of IP cameras and video surveillance systems. It also helps businesses keep up with the ever-evolving world of AI.