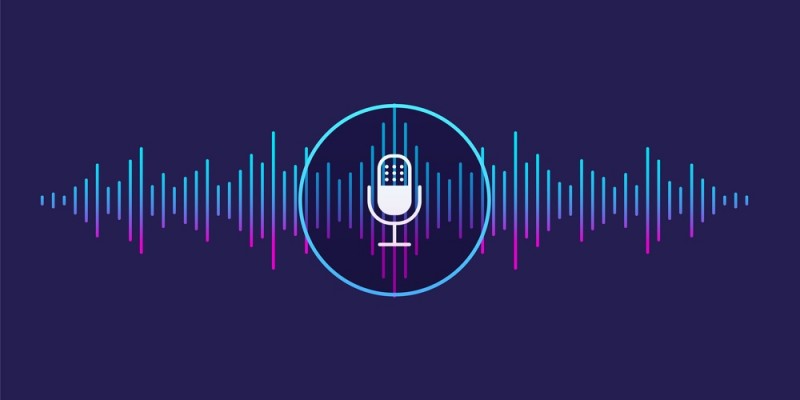 When developing projects in the security industry and video surveillance systems, the audio characteristics of systems are often overlooked. At the same time, audio plays a key role in some intercom solutions, but very often it is not taken into account when it comes to security and event management. This applies to many security systems, since the audio recorded by surveillance cameras can have a different effect on the privacy of people who have been recorded on cameras.
In this regard, the audio recording is strictly regulated by law, which varies from country to country. Many countries require the placement of signs indicating audio recording. Recorded audio data can be a useful tool for analysis, and if recorded properly, any concerns regarding privacy or legal consequences can also be resolved.
Advanced Audio Analytics Technologies Overcome Legal Challenges as Audio Does Not Transmit Outside the Camera.
Accurate Event Response
The audio analytics tools built into the camera are a novelty for many integrators and end users. This may be due to national legislation that governs audio recordings. However, advanced audio analytics technologies overcome legal barriers because they do not imply the transfer of audio outside the camera.
Processing information directly in the camera ensures perfect privacy, since the data is processed within the camera using preset algorithms that only compare and evaluate audio.
Audio analytics tools allow you to quickly identify areas that require attention of security personnel, which significantly reduces the response time to events. The audio data also provides additional confirmation of the occurrence of the event, which allows you to prioritize the response from the police or emergency services.
Microphones and Algorithms
Many IP cameras have small built-in microphones, while others have a jack for connecting external microphones to the camera. The microphones on the internal cameras work efficiently, as a small hole in the camera body allows sound waves to reach the microphone. Microphones on external cameras with IP66 protection are usually less sensitive. In such cases, a properly positioned external microphone can significantly increase the accuracy of analytics tools..
Built-in audio and video analytics tools
Recently, cameras with built-in video and audio analytics tools have become available, which allow you to detect and classify audio events, sending alarm notifications to personnel and emergency services at the sounds of gunshots, breaking glass and explosions. The so-called system-on-a-chip (System-on-a-Chip) allows manufacturers to reserve power on the camera itself for special functions, for example, a reference database of sounds needed for comparison for audio analytics tools.
Audio detection
The main task of a properly configured camera or camera / microphone pair is to detect important sound signals by filtering out insignificant noise below a set threshold. Each camera is configured under certain conditions for the detection of sound in excess of a set level. Due to the fact that the sound level in emergency situations is usually higher, any sounds that exceed the set values ​​are considered as potential alarm events. Operators receive notifications of any events and make decisions on the necessary measures. The determination of reasonable levels of background noise and maximum limits in this case is a task of first importance.
Installers should be able to enable or disable the noise canceling function, as well as view the results to determine the optimal configuration during installation.
Noise reduction
One threshold level in some cases may not be enough to reduce the percentage of false alarms. Noise reduction is a function that allows you to ignore background noise, the volume of which exceeds 55-65 dB, to increase the accuracy of audio capture. Installers should be able to enable or disable the noise canceling function, as well as view the results to determine the optimal configuration during installation. With the noise canceling function enabled, the system analyzes the attenuated sound source. In this regard, errors may be made in the classification of sound sources, so the noise reduction function should be used wisely.
Analytics tools address privacy concerns and allow installers and end users to use camera data responsibly
Notifications and events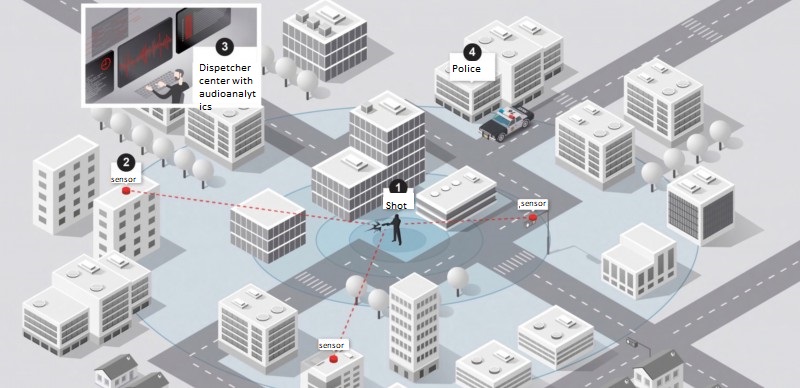 It is imperative to choose a VMS system that properly integrates the camera API to get accurate audio analytics data for events that include their type (explosion, broken glass, gunshots, screams). A standard VMS system that supports general alarms may not be able to set all the necessary data. More advanced VMS solutions, in turn, allow you to correctly identify, catalog various sounds (scream, shot, explosion) and send an alarm notification to the dispatch post, which will significantly increase the speed of response to events.