WDR

and anti-fog function now on all GeoVision digital cameras
With the release of the new firmware, GeoVision provides all of its cameras with these functions to provide higher quality video. Previously, GeoVision digital cameras were already equipped with features such as alert when trying to damage, a wide viewing angle due to wide-angle lenses and automation of visual settings.
GeoVision has released the Cube series for easier installation of equipment in homes and stores. Models are provided with a special PIR function (passive infrared radiation, designed to detect the movement of a heat spot against a constant temperature background), which detects infrared radiation in the field of view, including from the presence of a person, which increases the level of security by accurately detecting and signaling about the presence of intruders.
Support for mini USB connectors.
A series of box cameras (BX2400 and BX3400) supporting mini USB have recently been introduced. Now Wi-Fi connection can be established thanks to the use of a Wi-Fi adapter inserted into the mini-USB connector.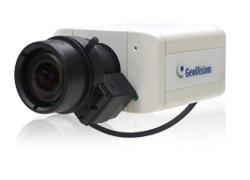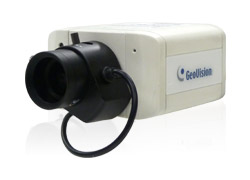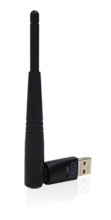 Upcoming opportunities and new products.
GeoVision will soon launch a series of anti-vandal domes, fixed domes and bullet camer with motorized zoom (zoom lens) lenses. These cameras will help to reduce the required number of cameras, and also allow the customer to change the zoom and focus of the camera remotely.