As COVID-19 spreads around the world, healthcare providers face difficulties in ensuring the health and safety of patients and medical personnel, as well as protecting important resources from theft. Due to the continuous improvement of digital video surveillance technologies, more and more medical institutions are choosing digital video monitoring solutions. From thermal imaging cameras to video analytics using machine learning to remote monitoring sensors with the Internet of Things technology, healthcare providers have resorted to a wide variety of technologies to meet emerging demand and safely expand surveillance for patients with coronavirus.
More than ever, the benefits of the publicly available video management system (VMS) technology can go beyond the traditional security framework. Observation data obtained by such systems can not only increase the safety of patients and medical personnel, but also improve the quality of medical care.
Video monitoring
Many medical institutions already use network cameras for video surveillance, security and territory monitoring. In addition to this, separate digital video devices allow staff to safely monitor patients with infectious diseases. Among such devices are thermal imaging, infrared cameras and high-resolution cameras. An open platform VMS provides healthcare providers with the ability to quickly and safely integrate the latest tools and services.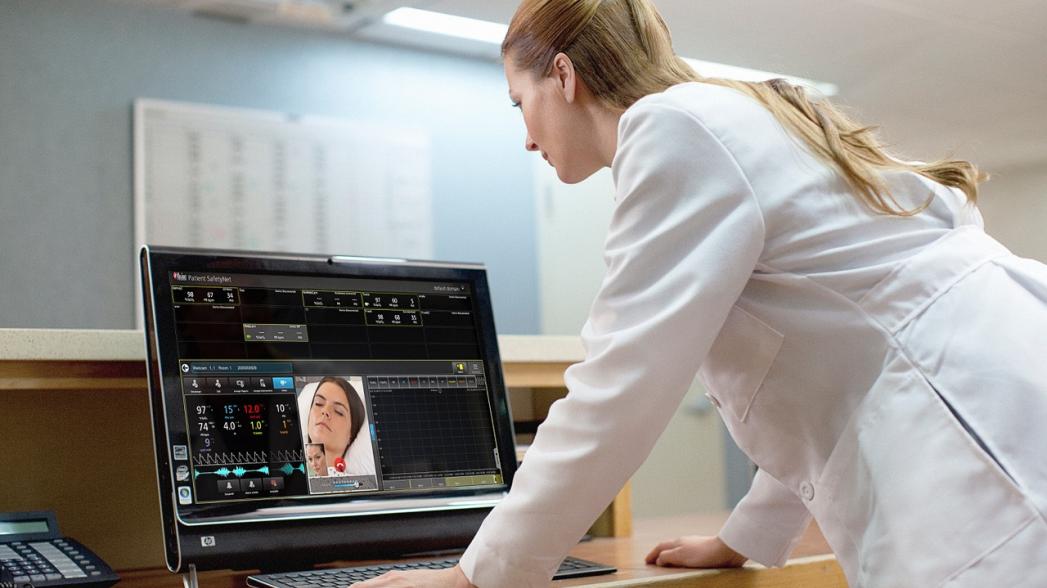 Prior to the onset of the coronavirus pandemic, Orlando, Florida Children's Hospital installed network cameras in each room to provide additional monitoring capabilities for patients. These cameras were equipped with privacy LEDs that showed patients when the camera was shooting. If the alarm mechanism was activated, qualified personnel had the opportunity to see what was happening with the patient in real time video. Paramedics could also help patients through audio communication or could notify the rapid response team if necessary. Now these video monitoring technologies are changing healthcare standards.
Machine Learning-Based Video Analytics
Video surveillance software can analyze every single frame of video and flag potential problems as they arise, which allows medical personnel to make better and more informed decisions. Machine learning algorithms allow you to determine patterns and extract useful information from video data. Deep learning, a more advanced area of ​​machine learning, uses recursive learning mechanisms to identify patterns, classify data, and predict behavior through video surveillance tools.
Such tools allow you to notify nurses that it is necessary to change the dressing of patients or if someone needs help. They warn staff of a patient falling, recognizing patients lying or sitting on the floor. Video analytics tools can not only improve the quality of medical care, but also the effectiveness of management. I analyze the patterns of patient behavior in different medical institutions at different times of the day and comparing these data with the number of staff, the system provides an opportunity to make decisions about changing the number of staff in different facilities where this is required. This allows you to effectively use the resources of the health system, especially valuable in this period.
Remote Monitoring Using IoT Technologies
Doctors can remotely monitor the patient's condition, due to the fact that patient data is integrated into the VMS system of medical institutions. For example, in the Nemursky Children's Hospital, the data of cardiac devices and a physiological monitor are displayed in the VMS system, which allows specialists to monitor the condition of patients at any time. Doctors can check the patient's indicators using a mobile device at any time of the day.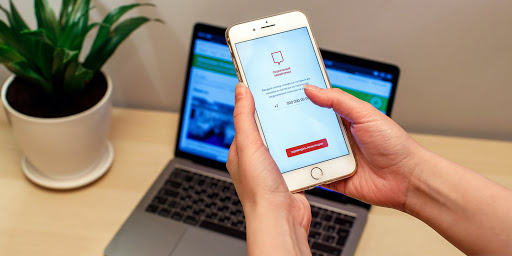 Health facilities are also looking to use medical sensors to collect information and provide quality care to patients, even at home. For example, the Boston hospital has adapted its video monitoring system to monitor patients with coronavirus who are being treated at home. Patients use sensors connected to the Internet of things, which allows doctors to track their oxygen level in the blood and heart rate. This in turn frees up beds in hospitals needed by patients in a more serious condition.
Due to the fact that many medical institutions faced huge challenges during the period of the health crisis, such publicly available technologies play a pivotal role in integrating systems for monitoring the shift of medical personnel, managing premises, adhering to sanitary standards, fire safety and environmental protection. But more importantly, such video surveillance technologies provide new solutions for the protection and monitoring of patients who need it most.