A project for the Representation of Mastercard in Ukraine has been implemented.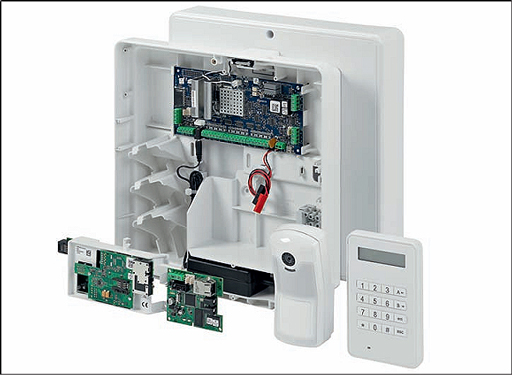 The K-Systems company has implemented a project to introduce a modern security system for one of our most important clients - the representative office of Mastercard in Ukraine. To solve the problem of building a security system and meeting the needs for the most modern and reliable equipment that can fully ensure the safety of the customer's personnel and is based on the corporate standards of the parent company, during the implementation of the project, it was decided to use the equipment and software of Honeywell Security - one of the leaders in the industry.
To meet the data transfer needs, a Category 6 cable structured system (Legrand) was built, and products of no less well-known vendors, such as HID Global, Abloy, Bosch, Netgear, were used as peripheral equipment.
The construction of a comprehensive integrated system from Honeywell and the use of products such as the Honeywell PW6000 modular integrated security system, Honeywell Galaxy Dimension allowed us to build a distributed security structure that includes video surveillance, burglar alarms and access control systems, as well as integrate them into the global international client security structure.
The system integrated by K-Systems allows the client to:
Quickly detect intrusion of unauthorized persons to the site;

Get the ability to administer and manage the system through a web interface;

Set up monitoring centers to track events in real time;

Set up different zones and access groups, with the ability to generate reports for the set period;

Perform photo verification of access events;

Automatically back up information to remote servers;

For operational control, authorized users can receive event data on mobile devices and remotely control;

Integrate local distributed systems into the global security system of the company, which allows not only to receive information from local offices, but also to make changes from the main office of the company.
The integration of products of leading world brands, as well as the use of materials that meet international standards of quality, environmental and fire safety, allowed us to build a security system that truly meets international corporate standards.