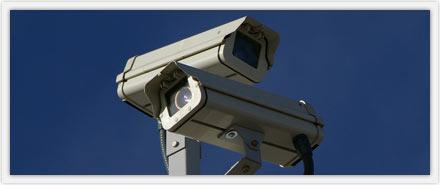 Today, the trend towards the development of digital ip-video surveillance is firmly rooted. Already no one doubts that sales of equipment for digital video surveillance will reach the level of sales of analog equipment. In fact, according to IMS Research forecasts, 2013 will be the turning point when global sales of network video surveillance equipment exceed sales of analog.
The advent of digital technology has changed the structure of the market. Today, with the advent of digital technology, IT distributors and IT integrators are increasingly competing with distributors and integrators of traditional security systems.
Recently, IMS Research published a report entitled "Trends in Digital Security Systems - An Overview of Security Integrators," according to which exactly 80 percent of North American security integrators already purchase digital equipment from IT distributors. This figure is expected to rise to 24_ports percent over a three-year period.
In addition, IT distributors are increasingly striving to add digital video surveillance solutions to their product range. This may be good news for IT integrators who want to infiltrate the video surveillance market, as they will already have a solid foundation for relations with IT distributors.
Digital device bandwidth is still the biggest challenge. Speaking of North America, the United States has an average broadband speed of about 5.8Mbps and is in 12th place in the world for this indicator. Despite the bandwidth problem, broadband speed is likely to continue to increase, opening up more opportunities and raising more hopes for technology.
The key point in the article "Trends in Digital Technologies in Security Systems - Overview of Security Systems Integrators" is what influence IT managers have in making decisions and what digital equipment should be chosen.
One of the reasons for such a serious impact may be the fact that the cost of digital equipment is usually higher than the cost of analog. There is a tendency that the purchase of digital cameras is not done by security managers, discussing the problem of connecting them with the IT department, and the IT department itself begins to acquire security equipment based on the budget.